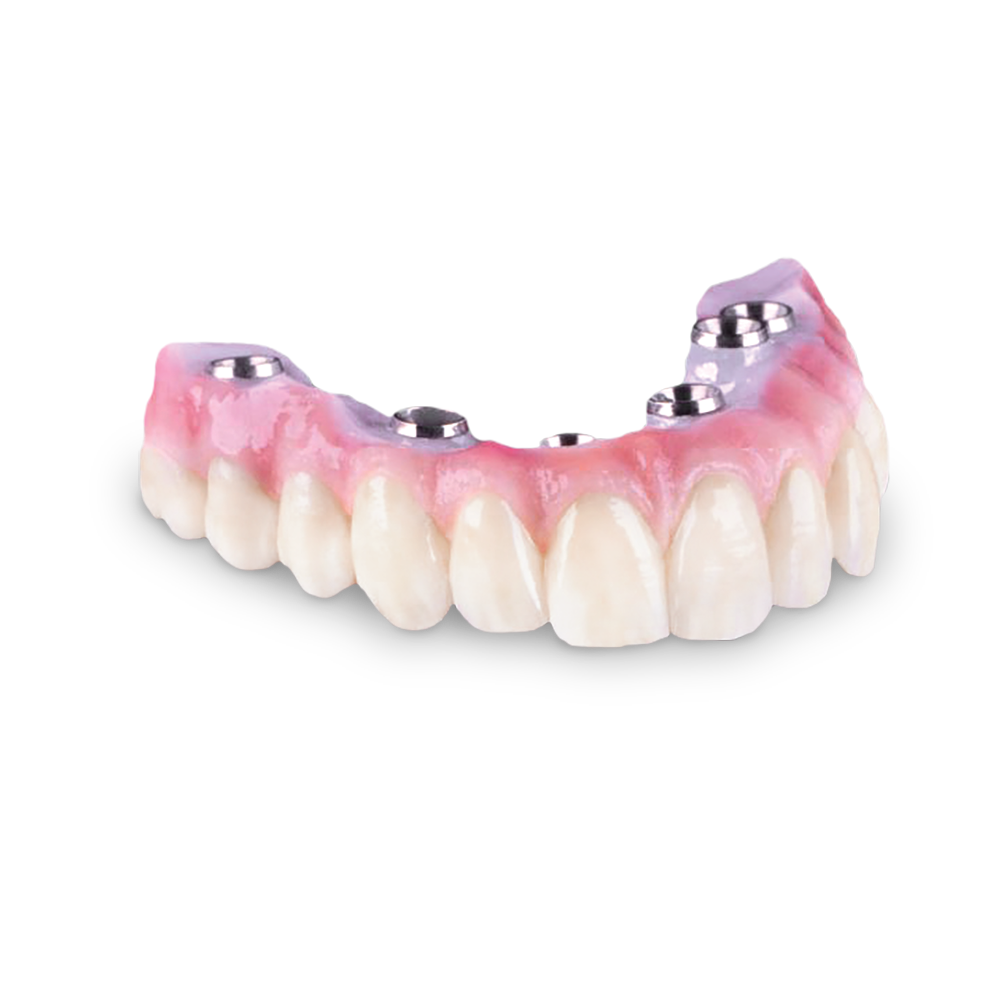 All-On-4® Restorations

Full-Arch Success for Every Implant Case
The innovative All-on-4® dental treatment offers a full-arch implant restoration that only requires four implants. Created by Nobel Biocare™, the All-on-4® utilizes two straight abutments in the anterior and two posterior abutments with an angulation of up to 45°. This solution is ideal for the majority of edentulous patients as it makes the most of the available bone. Given the state of the edentulous mouth, bone resorption is common and is expected for most patients.
Benefits:
Graftless
This implant solution makes the most of the available bone in your patient's jaw. As bone loss is common for many edentulous patients, this option allows them to experience all the benefits of a fixed prosthesis without the need for bone grafting.
Angled Abutments
The All-on-4® treatment uses angled abutments in the posterior to maximize stability and avoid key anatomical features near the mouth. The angled abutments avoid the sinus cavity in the upper arch and the nerve in the mandible.
Immediate Loading
One aspect of implant surgery that can make patients hesitate to commit to treatment is the healing process. Your patients can leave your practice feeling confident as the All-on-4® procedure allows for immediate loading of a provisional.
Give Your Patients the Superior Full-Arch Option!
It's easy to prescribe an All-on-4® restoration to your patients with Mustard Seed Dental. Get in touch with our team today. We are excited to meet you and help you get started.