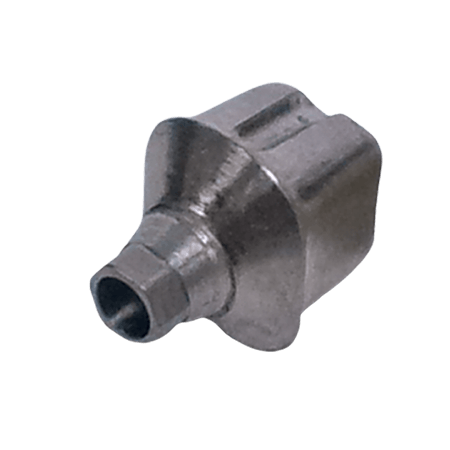 Custom Ti Abutments

Expertly Designed & Digitally Crafted Implant Abutments
Mustard Seed Dental is proud to offer high-quality custom Ti abutments. Backed by our decades' long experience with implants, these abutments offer superior fit and connection for every case. Unlike knock-off or stock abutments, our custom Ti abutments are custom-made to meet your patients' individual needs. Every abutment is expertly designed by our team based off subgingival margins, emergence profiles, and available clearance in your patient's mouth. These abutments are crafted out of FDA-cleared titanium by a 510(k) compliant team on the latest digital dentistry milling equipment.
Prescribe Custom Ti Abutments Today!
It's easy to prescribe abutments from Mustard Seed Dental Studio. Get in touch with our team today. We are excited to meet you and help you get started.

Benefits:
Titanium
We choose to mill our custom abutments out of titanium due to its versatility and high-strength. Titanium abutments are the most widely used and trusted implant abutments in the dental industry. They are suitable for upper and lower cases and can be customized to fulfill single-unit to full-arch restorations.
Compatibility
Mustard Seed Dental's Custom Ti Abutments are 100% compatible with all major implant systems, including Dentsply, Nobel Biocare™, Straumann®, BioHorizons™, Zimmer, and more. If you are wondering if our abutments are available for your preferred system, please contact us today.
Easy to Place
Due to the precision of our design and milling, these abutments are extremely easy to place. This offers convenience to your team and will help reduce appointment time. This high precision also results in a reduced number of implant failure as the risk of leftover cement left below the margin will be greatly minimized.
Patient Satisfaction
Your patients will love the results offered by our titanium abutments. Expertly designed, these abutments offer an improved emergence profile. When paired with a high-quality crown or bridge restoration, these abutments will provide a beautiful smile that your patient can be proud of.