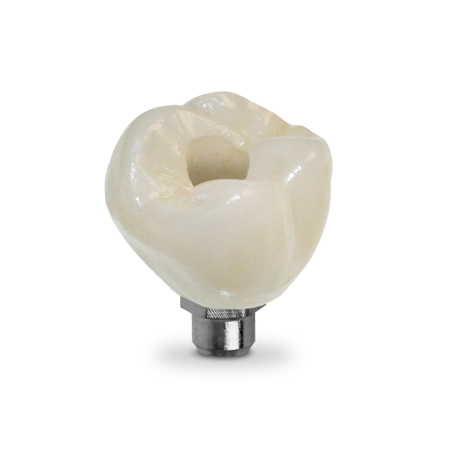 Screw-Retained Crown

Expertly Designed & Digitally Crafted Implant Abutments
Unlike custom abutments, screw-retained crowns are not cemented. Instead, they utilize a screw to easily attach the crown to the implant and interface. Our team is backed by years of experience working with ceramists, which means that every screw-retained crown offers extreme cosmetics. These crowns are easily removed by dentists for maintenance. In addition to convenience, screw-retained crowns also drastically reduce the chance for implant failure, as it eliminates wet cement from the operatory.
Prescribe Custom Screw-Retained Crown Today!
Benefits: easily retrievable for maintenance, lifelike esthetics, and increases implant surgery success.
It's easy to prescribe abutments from Mustard Seed Dental Studio. Get in touch with our team today. We are excited to meet you and help you get started.